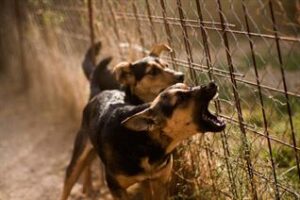 Being bitten by a dog in California is no joke. In The Golden State alone 1,934 dog bite claims were filed in 2016, more than any other state in the U.S.! Dog bites are scary and can range anywhere from minor nips to full-on attacks.
So what do you do if you, your child or another loved one is bitten by a dog?
First, address the bite immediately.
Use a clean towel or cloth to cover the injury and stop the bleeding. If the bite is profuse or won't stop bleeding seek emergency medical attention right away, especially if it's a child.
Clean the area thoroughly with mild soap and water and try to keep the injured area elevated.
Put an antibiotic ointment on the bite to prevent infection and cover it with a bandage.
Next, document the event.
Call your local authorities immediately, especially if the dog was a stray or otherwise unknown, and report the bite. They'll likely need to get animal control involved to find the dog before it hurts someone else.
If you know the dog and/or the owner, which happens more often than not, it might be a sticky situation but don't be afraid to stand up for yourself and your family. Dog bites, even minor ones, can lead to infections or serious medical conditions and the burden shouldn't fall on the victim. You'll still want to report the bite to authorities.
Take pictures of the wound. If you can document the area where it happened that's also recommended.
Keep a record of any and all medical visits or costs sustained from the injury.
Then, seek legal advice.
You may not know all your rights when it comes to dog bites or how to seek fair settlement for the injury. At Lederer & Nojima we can help! We're very experienced with dog bite injury litigation and we'll make sure you get the fair compensation you deserve, including the medical attention required to treat the injury.
Finally, if you haven't already take a trip to the doctor.
Even if the bite wasn't serious you'll still want to plan a visit with your regular physician. Your doctor will deep clean the wound and check to make sure there's no infections or disease present. He'll probably ask questions regarding the attack so be prepared to explain what happened.
We know how upsetting a dog bite is and we don't want you to face it alone. Dealing with insurance and the owner is a headache, especially while you're recovering from the injury. Contact us for a free consultation to discuss your case and options.