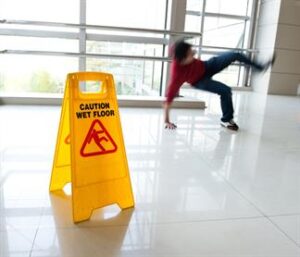 Did you slip and fall while on somebody else's property? Did you get hurt while staying in a hotel?
You may have a case to sue the owner of the property to get compensation, whether the owner is a company or the government (Government cases are different and their liability is often limited).
Whether you have a case depends on whether the property owner can be considered negligent. Premises liability laws vary from state to state, so you need a lawyer who is familiar with the rules for your state. In California, you may be entitled to compensation if you are injured because of negligent management – which is defined by various standards. There are four elements – duty, breach of duty, injury, and causation. All of this is highly dependent on the specific circumstances. The standards are different for homeowners casually inviting guests compared to store owners or amusement parks. As the law is so complex, you should contact an attorney quickly. You can potentially get awards to cover medical expenses, loss of earnings, emotional distress, etc.
In basic terms, though, property owners are expected to maintain their property in a safe condition, find unsafe conditions quickly and repair or warn said conditions. As a common example, if a property owner is cleaning the floor and it becomes wet, then they should put out a sign warning that the floor is wet. Broken lights should be repaired or replaced as quickly as possible. If you or somebody you know is injured, then make note of the circumstances. A good personal injury lawyer will tell you if you have a case right away, and reputable lawyers do not charge for initial consultation and analysis. Reputable lawyers will also be honest – they will not try to get money out of you by taking on a case they cannot win.
If you or a loved one has been injured in a preventable accident on somebody else's property, then contact Lederer & Nojima to schedule a free case analysis and start the process of getting the compensation you deserve.