Practice Areas
Uninsured Motorists
Attorneys Experienced with Uninsured Accident Cases.
Every driver in California–and other states–is required to carry car insurance. But many drivers in Los Angeles and throughout the nation risk punishment by refusing to purchase insurance. They risk hefty fines and other penalties. California uninsured motorist accidents are commonplace. And even if the offending driver had insurance, if they fled the scene and cannot be identified, their insurance is insignificant in such a hit-and-run case. To get justice and compensation, turn to attorneys experienced with uninsured accident cases
Car insurance protects us in the case of a car accident but, according to the Insurance Research Council, nearly 20 percent of California drivers have no insurance.  People injured by motorists with no insurance may have a difficult time recovering damages for medical bills, lost wages, pain and suffering, and other challenges. The California legislature has recognized this problem.
State law requires that uninsured (UM) and underinsured (UIM) coverage be offered to every automobile insurance policy holder. This insurance is designed to protect drivers in the case of an accident with an uninsured driver. If you have been involved in an accident with such a driver, you may be seeing that recovering damages is not as easy as you thought it would be. While trying to recover from your injuries or dealing with damage to your vehicle, you may also have to argue with an insurance company. We can help.
For help from experienced California car insurance attorneys, call 310-312-1860. Lederer & Nojima can fight for the compensation that you deserve if you have been involved in a Los Angeles car accident with an uninsured motorist. We may also be able to help if you have been injured in a bicycle accident, motorcycle accident or other personal injury related to California's roadways.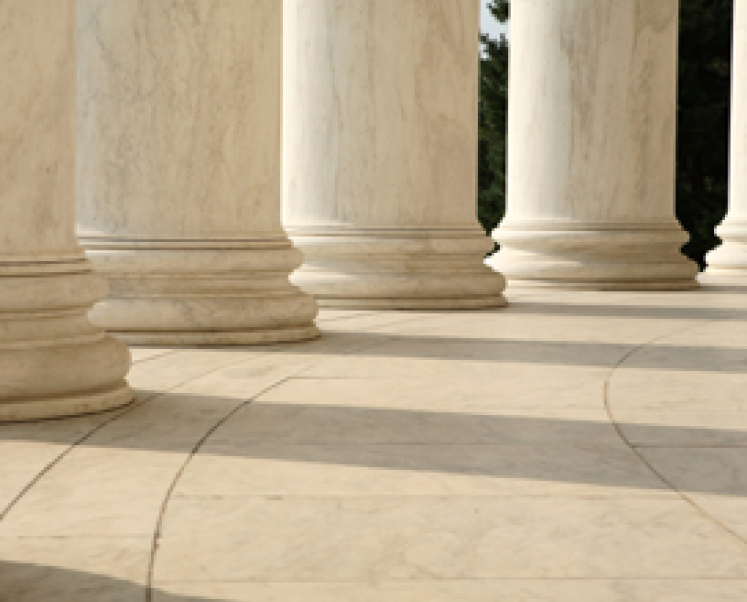 What Is California Uninsured Motorist Coverage?
The California uninsured motorist law protects those who are involved in an accident with a driver who is uninsured. If you have this coverage and you are involved in an accident with a driver who has no insurance, your policy should still cover you even when the other driver was at fault. This insurance does not protect drivers without their own coverage but is designed to perform as if the other driver did have insurance. By definition, an uninsured motorist may be any of the following:
a driver who has no insurance at all
a driver who has insurance that is less than the California-mandated minimum
a driver who flees an accident scene and does not leave contact information. Whether the driver had insurance or not is irrelevant if contacting them is impossible.
An underinsured motorist in California has insurance as required by law but their policy is not sufficient to pay for all of the damage for which they may be responsible. The minimum car insurance limits in California are $15,000 per person per accident with a maximum of $30,000 per accident. The minimum property damage insurance must cover at least $5,000. When a claim is made by a driver with a UIM policy, benefits apply only after the other driver's insurance is exhausted and is deducted from the UIM policy holder's limits. For instance, a defendant driver in Los Angeles may have only a $15K insurance policy and may sustain a serious injury with costs that exceed  that limit. If you have a UIM policy with a $100K limit you have an additional $85K in coverage.
Coverage of UM And UIM Insurance in California
UM and UIM coverage applies when a driver purchases "full coverage" from an insurance company.  If a California driver has $100,000 of liability coverage then he or she can get $100,000 of UM and UIM coverage as well. The absolute minimum amount of UM and UIM coverage you can obtain is $15,000 for each injured person and $30,000 for multiple injured people in the same accident.
UM and UIM protection is extended to the insured person, not merely to whether or not the insured is an occupant of a particular type of motor vehicle. In other words, UM and UIM coverage protects the insured against uninsured and underinsured motorists wherever and whatever the insured is doing, even while walking or riding a bicycle or motorcycle.. Sometimes your insurance company will be quick to pay on such claims. Other times, however, they may prove resistant. In such cases, you may need a California personal injury lawyer with a special focus on auto insurance law.
---
OVERVIEW
---
BAR FIGHT
---
BURNS
---
BICYCLE ACCIDENTS
---
SCHOOL INJUCRIES
---
BRAIN INJURIES
---
VEHICLE ROLL OVER
---
PESONAL INJURIES
---
CONSTRUCTION LITIGATION
---
CALIFORNIA BUS
---
WILDFIRE
---
BOUNCE HOUSE
---
CITY BUS
---
MASS TRANSIT CRASS
---
DOG BITE
---
"Excellent and honest attorney."