Practice Areas
Trucking Accidents
Los Angeles Truck Accident Attorneys on your Side
If you have been involved in a trucking accident, do not hesitate to call the experienced truck accident lawyers of Lederer & Nojima. Insurance companies may begin forming their case immediately after the accident. Their goal? Resist paying injury victims any compensation. We will fight back and pursue maximum compensation for you. The sooner you call, the sooner we can begin protecting your rights and pursuing compensation on your behalf. Call for a free initial consultation: 310-312-1860. Get answers and legal guidance now.
In a truck accident, the process of obtaining monetary compensation can be complex. At the law firm of Lederer & Nojima LLP we are well acquainted with the nuances of truck accident cases. To schedule a free initial consultation with one of our skilled personal injury attorneys, contact us today.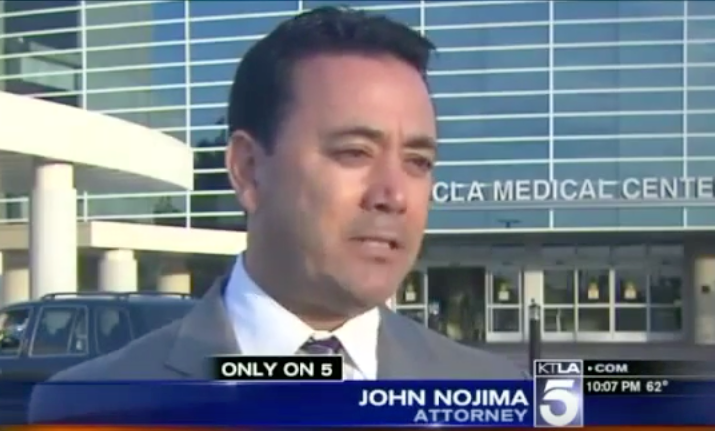 Expert Investigators, Skilled Attorneys
During your free initial consultation you will learn how our lawyers are ready to investigate all factors necessary to prepare a compelling case on your behalf. Our investigators will conduct a thorough analysis which may involve:
Truck driver negligence: A driver's log may reveal that driver fatigue was a likely factor in a semi accident. Use of drugs such as amphetamines may also be evidence of driver negligence.
Violations of regulations: Semi truck accidents often occur, in part, as the result of overloaded trucks or insufficient maintenance on roadways.
Prognosis of victims: When preparing our personal injury cases, we always consider the long-term effects the injuries are likely to have on our clients' lives. Even seemingly minor injuries, such as a shoulder injury or bruises, might have long-lasting consequences. More serious injuries, such as a disc herniation, traumatic brain injury or spinal cord injury, may require permanent medical treatment.
Insurance coverage: We will address the interplay of any health insurance coverage and medical payments with auto insurance coverage and general business liability policies.
The sooner we become involved in a truck accident investigation and case preparation, the more likely it is that we will be successful in achieving the maximum recovery for victims. Whether you were a motorist involved in a truck crash, you were a pedestrian or even if you were the truck operator, call us for legal advice from experienced lawyers.
Our previous experience in insurance defense has given us skills and insight that help us obtain proper compensation for our clients who have suffered head injuries, spinal cord injuries, or other serious physical harm, and those who have lost loved ones in fatal accidents in Southern California.
Contact our Los Angeles trucking accident lawyers to learn how our experience and track record of success can translate to relief for you and your family after a serious tractor trailer accident.
Speak to an attorney at no cost. No recovery, no fee. Call us if you are injured — even if you are not sure if you have a case. Se habla español.
---
OVERVIEW
---
BAR FIGHT
---
BURNS
---
BICYCLE ACCIDENTS
---
SCHOOL INJUCRIES
---
BRAIN INJURIES
---
VEHICLE ROLL OVER
---
PESONAL INJURIES
---
CONSTRUCTION LITIGATION
---
CALIFORNIA BUS
---
WILDFIRE
---
BOUNCE HOUSE
---
CITY BUS
---
MASS TRANSIT CRASS
---
DOG BITE
---
"Excellent and honest attorney."