Practice Areas
California Train Accidents
Los Angeles Train Accident Attorneys for all of California
California train accident attorneys are prepared to assist you if you or a loved one suffered in a train crash. Whether you were on an Amtrak or metrolink train car or you were struck by a train, Los Angeles personal injury attorneys at Lederer & Nojima are prepared to represent you in these complex injury lawsuits. We have the resources to analyze, investigate and litigate California train accidents. You will owe us nothing unless we win your case. If we do represent you, we are confident we will win.
In California, there has been a dramatic increase in commuter train traffic as well as an increase in trains carrying fuel and commercial goods. More train traffic may lead to an increase in injuries from train crashes. Trains derail, they smash into motor vehicles, they kill pedestrians and even devastate entire neighborhoods when they derail. Many of these train "accidents" are caused by failed safety measures, poorly maintained railroad equipment and train operator error. When a train accident occurs, skilled attorneys are essential to handle this complex litigation.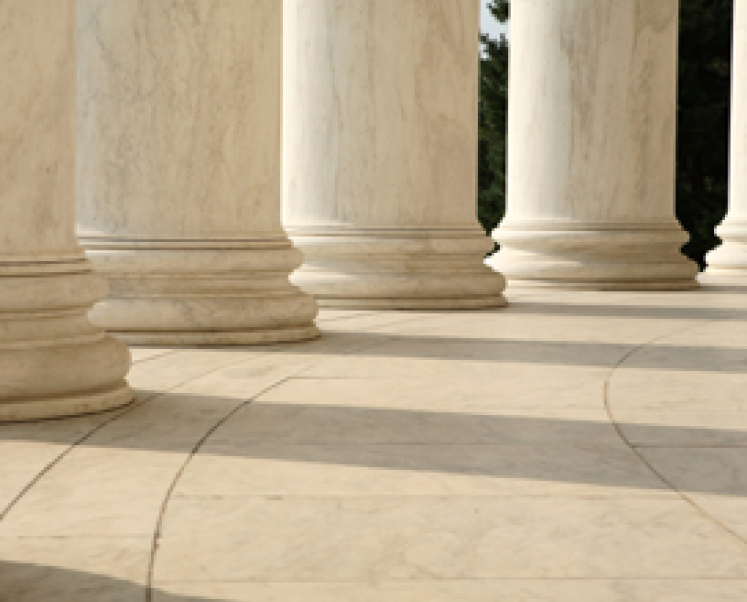 If you or a loved one has been injured or killed in a railway accident, Amtrak, Metrolink or CALTRANS accident, or other train accident in California, you need the skilled advice of experienced California train accident lawyers at Lederer & Nojima. Our personal injury law firm in Los Angeles has the resources to represent you wherever your train accident occurred in California.
Facts About California Train Accident Lawsuits
In the United States, there are approximately 3,000 train accidents every year, which cause nearly 1,000 deaths. Almost every month, a train derailment causes a hazardous material spill that forces the evacuation of local residents. In California, there were 199 train accidents in 2005, 189 train accidents in 2006, and 152 train accidents in 2007. In 2008 a horrific Metrolink train wreck in the Chatsworth area of Los Angeles left 25 dead and more than 135 injured. These trends have continued. When such a train accident occurs, the emotional and financial toll on victims and their families cannot be overstated. Despite such tragedies and calls for increased safety, there are likely to be other California train accidents for the foreseeable future.
Some of the most common causes can include any of the following:
engineer negligence
lack of adequate training
equipment breakdown
excessive speed
confusing signals
inadequate rail maintenance
inadequate engine maintenance
collisions with passenger vehicles
collisions with other trains
poor safety standards protecting pedestrians
The laws that govern liability in a train accident can be extremely complex. If only state laws are involved, most claims for negligence can be brought against the private or governmental owners and operators of the train or transit system. However, other legal complications may emerge because federal law controls many aspects of the U.S. passenger and freight rail systems. Many state laws that protect passengers from the negligence of others may be preempted by federal laws. Because of these regulatory intricacies, such cases require law firms with extensive resources and experience. The victim may need a train accident attorney that thoroughly understands the interactions between California and federal law. Our attorneys have extensive experience in both state law and federal regulations that govern train accidents.
Regardless of the cause or type of rail accident you have been involved in, the laws governing railroad mishaps can be very complex and may vary greatly depending upon the circumstances of the accident. You may have been a passenger, a pedestrian, or you may work for a railroad. We will protect your rights and diligently pursue the compensation you deserve no matter your circumstances. If you or a loved one has been injured, or if you have lost a loved one due to a catastrophic train crash, call 310-312-1860
310-312-1860 to speak with a skilled California train accident lawyer. 
---
OVERVIEW
---
BAR FIGHT
---
BURNS
---
BICYCLE ACCIDENTS
---
SCHOOL INJUCRIES
---
BRAIN INJURIES
---
VEHICLE ROLL OVER
---
PESONAL INJURIES
---
CONSTRUCTION LITIGATION
---
CALIFORNIA BUS
---
WILDFIRE
---
BOUNCE HOUSE
---
CITY BUS
---
MASS TRANSIT CRASS
---
DOG BITE
---
"Excellent and honest attorney."