Practice Areas
Bicycle Accidents
Bike Accident Attorneys for Even the most Serious Injuries
Bicycle accident lawyers in Los Angeles at Lederer & Nojima are prepared to assist you or your family member after a bicycle accident. Our Los Angeles personal injury attorneys know that the injuries from a bike crash can be particularly serious: head injuries, broken limbs, facial disfigurement, paralysis, and even wrongful death.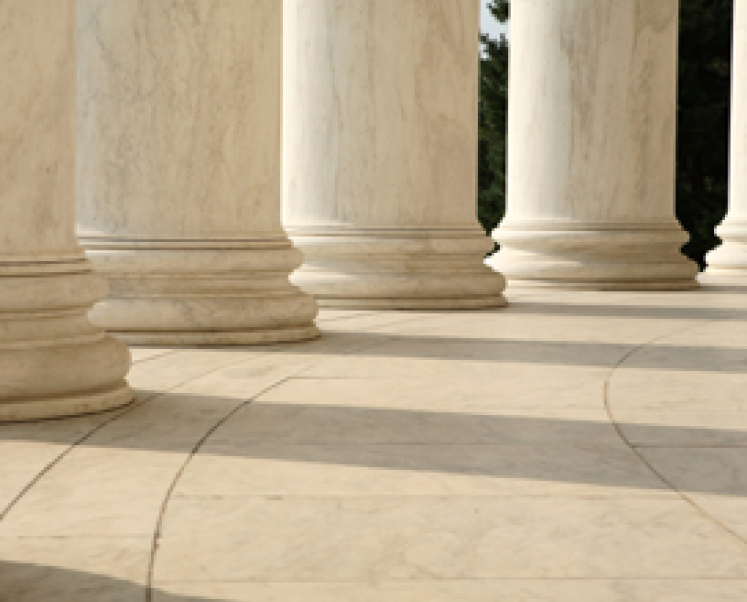 Bicycle accidents are an area of the law with which we are particularly experienced especially if the accident involved a motor vehicle. Our bicycle accident lawyers in Los Angeles are also very experienced with cases in which the vehicle operator fled the scene of the crash. Victims of hit-and-run accidents are well advised to contact an experienced personal injury attorney to help uncover all sources of compensation. No matter the particulars of your case, our bicycle accident lawyers in Los Angeles are prepared to seek out all sources of compensation.
Road conditions, construction, road signs, faulty bike parts and other factors may influence sources of compensation needed for medical expenses. Avid cyclists, Los Angeles college students, bike messengers, and so many other people throughout Southern California call on Lederer & Nojima's personal injury attorneys for help after they have suffered injuries. When a cyclist has their safety compromised, we make sure responsible parties are held accountable.
Our bicycle accident lawyers in Los Angeles work to protect the rights of bicycle injury victims throughout Southern California. To schedule a free initial consultation with our bicycle accident lawyers in Los Angeles,contact us online or call 310-312-1860
310-312-1860. We collect nothing unless we win for you.
Our in-depth experience in all aspects of bicycle accidents has given us an understanding of issues such as:
Liability in the event that potholes and other road defect or maintenance issues contributed to a bicycle injury.
Dog attacks on bicyclists.
Slippery conditions on beach bike paths.
insurance coverage that may apply, possibly including homeowner's insurance.
Legal procedures that become necessary when an injured bicyclist is physically incapacitated and faces short to long term partial or total disability: powers of attorney, guardianships, special needs trusts, and interaction with creditors.
Legal complexities arising from uninsured or under-insured drivers involved in bike crashes.
Call 310-312-1860310-312-1860 to discuss your bike accident case with us. No matter the circumstances, we have the resources and experience to help you.
Recent Los Angeles Bicycle Accident Victory
Our bike accident lawyers in Los Angeles secured a $490,000 pre-litigation settlement for our client. Our client was riding his bike in a cross walk and was struck by a car that rolled through a stop sign. There was no emergency room treatment and police did not arrive at the scene. Our client had no health insurance, therefore we arranged for medical treatment including back surgery with one of the top surgeons in Southern California. He has made a full recovery. After initially denying the claim, the vehicle driver's insurance company settled the claim immediately after our firm filed the lawsuit. 

The sooner our bicycle accident lawyers in Los Angeles become involved in a bicycle accident investigation, the sooner we can begin case preparation. We are more likely to be successful obtaining maximum compensation for you the sooner we get involved. For example, we will refer you to doctors who are leaders in their fields including physicians who treat injured Olympic athletes. These authoritative health care providers offer hope for improvement as well as the respect of insurers who are obligated to compensate the injured.

Our experience in insurance defense has given us skills and insight that help us obtain proper compensation for our bicycle-riding clients who have suffered head injuries, broken bones, or other serious injury. We handle wrongful death claims as well. There is no case to serious or too complex for our bicycle accident lawyers in Los Angeles to handle.
---
OVERVIEW
---
BAR FIGHT
---
BURNS
---
BICYCLE ACCIDENTS
---
SCHOOL INJUCRIES
---
BRAIN INJURIES
---
VEHICLE ROLL OVER
---
PESONAL INJURIES
---
CONSTRUCTION LITIGATION
---
CALIFORNIA BUS
---
WILDFIRE
---
BOUNCE HOUSE
---
CITY BUS
---
MASS TRANSIT CRASS
---
DOG BITE
---
"Excellent and honest attorney."